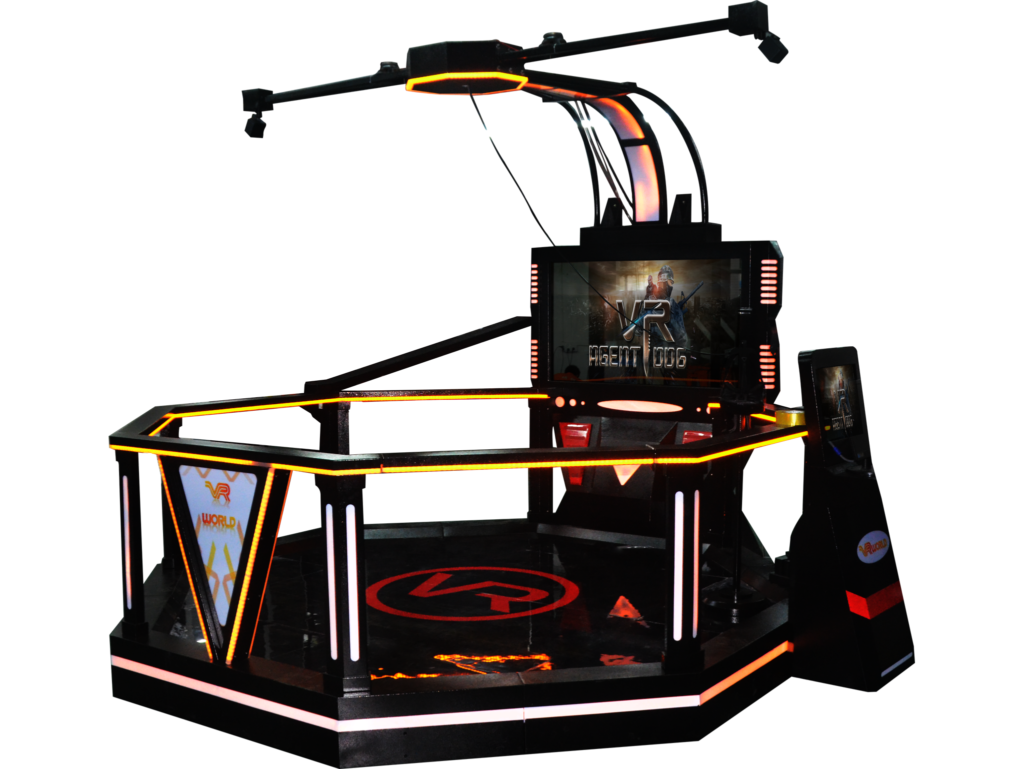 Since from 2012, in which year Oculus launched the crowd funding of its VR glasses – Oculus Rift, VR (Virtual Reality) technology has started its steps from concept to reality. At the same time Value was focusing on its own VR solutions, and cooperated with HTC in the coming year. But the way seems not as smooth as expected, as it takes four years for these two companies to go through this long way, to get one set of cumbersome prototype into a wearable goggles. And at last, in the first quarter of 2016, Oculus Rift and HTC VIVE finally came into our sight one after another. It is a revolutionary event on visual experience to many industries, including the 3D games. And of course, we, Qingfeng, a well-known professional game machine manufacturer, would not miss this chance. Bringing in the VR equipment, we develop our own series of VR platforms for games and videos, and VR World Space Walking Platform is a platform specialized in 360-degree 9D games.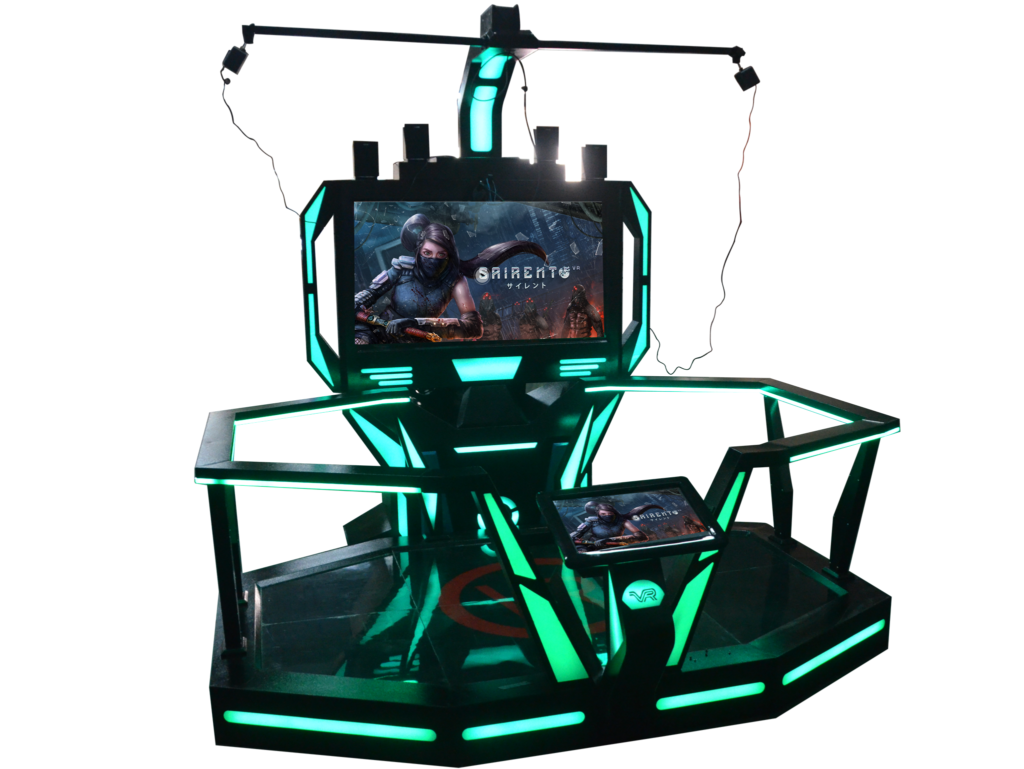 VR World Space Walking Platform includes one full set HTC VIVE equipment. But why do we use HTC VIVE, instead of Oculus Rift? Thought just a few months, these two items have conquered most of the users' preference. But till now, it is yet not so easy to tell which one is better. However, if we dig deeper, maybe we could see the answer. With the appraisals from the users, we can see they are with their own advantage.
 
Oculus Rift has a better wearing feeling. It has two Oculus Touch control sticks of which the design highly correspond with the ergonomics. The sticks can track the movement of your fingers, and even you release your fingers, the sticks could stay still. And the earphones are light and designed easily to fit your ears. The goggles are also smaller than HTC VIVE. All these details are making you have a comfortable feeling when wearing the equipment.
 
But we are a game machine manufacturer; we focus more on the performance, the most important element that VR goggles should give. And HTC VIVE seems do much better at this point. First, it is using the 'Steam' game resources, regarded as the most popular one now. With plenty of game resources, we could enjoy more new games in the coming days. Second, the performance of movement is more precise. There are as many as 37 sensors inside the goggles, allowing a meticulous frame when in the 360-degree action game. The sensor range is wider.  But with a pre-positive camera, users can know where exactly they are so as to keep them from hitting anything around.
 
From above we can see that Oculus Rift care more about the wearing experience while HTC VIVE lay more emphasis on performance of game experience and displaying. They are not perfect but always improving. Though HTC VIVE is $799, $200 more than Oculus Rift, in other to provide the best game experience, we decided to use HTC VIVE in our VR World Space Walking Platform.
 
And we are also seeking for business partners all around the world. Agents, importers, site or arcade owners, whoever interested in it, call us up right away!