As a new kind of audio-visual enjoyment, 5D movies, through careful arrangement and wonderful design, allow you to enjoy stereo vision while adding the real environment of snowstorm, thunder and lightning, bird talk and flower fragrance around your seat, as well as the dynamic seats constantly changing with the change of the movie plot.
Let your heart and soul into the plot of the movie, as if you are the protagonist in the movie! You can go to the jungle, you can go to the roller coaster, you can go to the bottom of the sea, you can also go for a walk in space! True, thrilling, stimulating, selfless, these feelings are believed to be what you yearn for!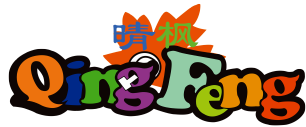 Qingfeng is the unique company which specializes in exporting game machines and related products and building projects overseas for our clients in China. We provide one stop solution to our customers worldwide through the entire project building process, which are site planning, product customization, installation, training and other support services. Most of these are comprehensive projects, for instance, water park, cinema, outdoor equipments, theme park, VR experiencing halls etc. Here are few points to highlight our excellence as bellowing:
We have 18 years of experience in this industry;
We have exported to more than 170 countries;
We have built and collaborated 3,000 projects in the world;
We have 5 overseas branches and warehouses;
Our service team has travelled to more than 40 countries providing training and technical support to our clients, such as: United States, Saudi Arabic, Algeria, Thailand, Turkey, Malaysia, Iran, Myanmar, Vietnam, Nigeria, Brazil, Uzbekistan, Kazakhstan ,Etc.
Qingfeng, we aim to be the centralized worldwide platform of game-machines and amusement equipments.
One-stop procurement platform for global amusement equipments