Guangzhou Qingfeng Electronic Co., Ltd is the professional manufacture of game machine in China, with over 18 years of history.water park Products including:big circle,soaring cyclotron slide,large water village,rainbow slide,wave pool,rainbow mushroom,big horn slide,children slide,high speed combination slide,tsunami pool,skater surfers,python slide,behemoth bowl,lazy river,cartoon clown……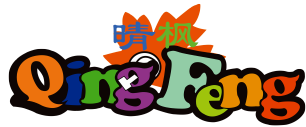 Qingfeng is the unique company which specializes in exporting game machines and related products and building projects overseas for our clients in China. We provide one stop solution to our customers worldwide through the entire project building process, which are site planning, product customization, installation, training and other support services. Most of these are comprehensive projects, for instance, water park, cinema, outdoor equipments, theme park, VR experiencing halls etc. Here are few points to highlight our excellence as bellowing:
We have 18 years of experience in this industry;
We have exported to more than 170 countries;
We have built and collaborated 3,000 projects in the world;
We have 5 overseas branches and warehouses;
Our service team has travelled to more than 40 countries providing training and technical support to our clients, such as: United States, Saudi Arabic, Algeria, Thailand, Turkey, Malaysia, Iran, Myanmar, Vietnam, Nigeria, Brazil, Uzbekistan, Kazakhstan ,Etc.
Qingfeng, we aim to be the centralized worldwide platform of game-machines and amusement equipments.
One-stop procurement platform for global amusement equipments